DVDs
Finally – Liana's Business Lessons on DVD!

Profit Center DVDs

Everything the professional photographer needs to build a financial foundation for a healthy business. Find out exactly how much money you make out of every dollar, how to price with confidence, and much more. Liana takes you step-by-step through the process as she works with Rafael (Atlanta-based wedding photographer) through all of his goals, numbers, and taking a look at his pricing and packages. This DVD is best viewed a chapter at a time so that you may take the time to stop and process your own information in-between lessons.
Lessons include:
1. Make it Personal & Goal-Oriented
2. Creating a Personal Salary Budget
3. Tracking Income
4. Expenses & Functions
5. Tracking Expenses
6. Analysis: The Number Story
7. The Big Equation & Cost Of Sales
8. Planning
9. Pricing & Packages
10. Bonus Feature: Housekeeping
(business formation, taxes, banking, insurance, who to hire)
As an added bonus, you will receive access to the PhotoBizBootCamp.com/Forum where you will be able to access a number of resources including worksheets and spreadsheets that will help you through the process. The Profit Center Financial Planner is included (comes with the Personal Salary Calculator) to save you time in Excel. This is also a great place to communicate with others who are going through the same process.
Once you place your order and payment is processed, you will receive an automatic receipt from info@photobizbootcamp.com. Within three business days you should receive an email with your login ID and passcode to the PhotoBizBootCamp.com/Forum. You can get started with Lessons 1 and 2 right away.
Brand Camp DVD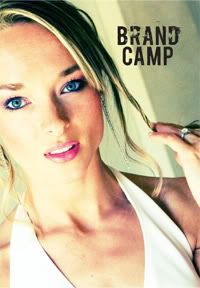 Companies pay hundreds of thousands of dollars to figure this out. Clients pay more for good ones. What is it? An elusive thing that can make or break your success in small business… a BRAND. This DVD takes you through a series of excercises that will allow you to lay the foundation for your business through creating a vision and identity… and ultimately a lasting BRAND. Liana will take you through the complete process and even dish on how she created her award winning web-site and brand on a budget. Find out how it's not as impossible as it seems to be able work with the kind of clients you want, when and where you want. Understand:
What a brand is, why it's important to build a brand, and how the real competition is no longer industry peers
How to create a lasting vision and mission for your business
How to develop a visual brand identity
Tips on where to go for inspiration
How to make your brand a reality
Understand the different outlets and marketing tools for communicating your brand
How to work with other professionals such as graphic artists and web designers once you have created your brand
Maintaining your brand
This DVD is meant to be used as a practical tool for small businesses to fully develop their own vision and brand and practice communicating it effectively for results. Includes access to the PhotoBizBootCamp.com/Forum where you can share with others, get feedback, and access a list of recommended resources and companies that can help you make your vision a reality!
Liana's Crazy Simple Workflow DVD
Find out how Liana is putting award-winning images in her client's hands in record time with her Crazy Simple Workflow. Join her on a trip to Jamaica and back for Christina and Shane's destination wedding as she dishes out all the nitty-gritty details of her workflow from start to finish. Learn how to:
Organize files and ensure you have a secure, safe back-up system
Take better pictures straight out of the camera with a "Back to Basics" lesson while she shoots a wedding in Jamaica
Use in-camera custom functions
Put together on-site slideshows in minutes
Use Immediate Marketing to your advantage with a speedier workflow
Download, back-up, manage, select, edit, and export photos using Adobe Lightroom
Understand critical shortcuts and editing functions in Lightroom so you hardly have to open an image in Photoshop!
Prepare files for online slideshows, albums, blog posts, and other end products
Use custom presets and templates that you can download from the forum. ($69 value!)
This is a workflow system that can be adapted for both RAW and JPEG shooters and is recommended for professional portrait, event, and wedding photographers. Includes access to the PhotoBizBootCamp.com/Forum where you can download Liana's Custom Lightroom Presets and Templates.
KISS Merchandising DVD
With increasingly saturated markets, it's even more crucial to understand the basics of sales and merchandising as it applies to your small business. In this DVD, Liana discusses the importance of mixing "old-school" merchandising methods with "new-school" sales and branding while she lays the foundation for a new attitude of LOVING sales! She will walk you through the process of brainstorming, researching, testing, pricing, and actually taking a new product to market. Gain insight on how her award-winning web site and live appearance on NBC allows clients to purchase services and products without even meeting her. This DVD also includes access to the PhotoBizBootCamp.com/Forum where you can share with others, read the latest reviews on suppliers, and access notes and resource lists. Learn:
How to keep both your clients and bottom-line healthy
To LOVE sales
How to make more money and better market your business with new and existing products
How to find, choose, test, and take products to market
Specifics on merchandising custom framing, canvas wraps, and large multi-volume albums
More ideas on how to price and package for profitability based on principals learned in the Profit Center DVD Lessons
How to "KISS" and dramatically increase sales
"Your point regarding selling framed prints has already paid off and I am now only showing the price of larger prints to include the framing and have sold several this way, increasing my profits dramatically. Thank you for opening my eyes to this!"
– Jessica D, Professional Wedding Photographer