About
About Bananas EDU
We believe in dreaming big, working smarter not harder, learning the rules… then breaking them. Yes, were the ones crazy enough to specialize in helping others achieve the impossible. Whether it's creating a lasting vision and brand; learning to love sales, merchandising, and number-crunching; or how to KISS and let go–we're here to help. Bananas EDU is founded on principals taught and approved by leading entrepreneurs, accredited colleges, and the fine people at Professional Photographers of America. You're not just getting cutting-edge systems that work for us, but principals founded in business and history!
About Liana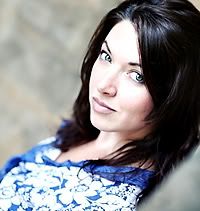 Photographer, consultant, brand strategist, creative engineer; these are only a few of the titles Liana works under. Liana is an internationally-awarded photographer but first and foremost a consultant and entrepreneur. She combines high-fashion photography and photojournalism with her fine-tuned business practices to give her destination wedding and lifestyle portraiture clients a cutting-edge experience from start to finish.
Liana's work can be seen in Professional Photographer and American Photo magazines as well as Destination Weddings and Honeymoons, Flowers Magazine, and most recently in the book titled Modern Wedding Photography that can be found in your local book store and on Amazon.com. In 2006, Liana was the featured photographer on NBC's Going to the Chapel wedding show during which she made a series of live appearances on television and photographed the wedding of the lucky couple picked for the show. Her three-part website received Professional Photographers of America's (PPA) AN-NE Award for "Best Website in 2006".  Liana speaks at major industry conventions and seminars including ImagingUSA, WPPI, Chicks that Click, PhotoPlus Expo, Pictage Partner Conferences, Xtreme Seminars, and other smaller/local events. Liana is an Approved Business Instructor (ABI) for PPA and is currently one of the only working professional photographers certified and willing to teach managerial accounting and business planning to other wedding and portrait photographers. Through consulting and work with a big four accounting firm, she has done extensive studies in communications and marketing and is hailed as one of the industry experts in e-Marketing.
A third-generation entrepreneur, certified in Commercial Photography Technology,  and graduate of an exclusive program in Entrepreneurship and Small Buiness Management (ESBM) and Marketing, Liana has been bestowed with knowledge that she desires to share with others. She believes in helping others achieve the impossible, that photography and business should be FUN, and in telling stories through pictures (and numbers)! View her website at www.lianaPHOTOGRAPHY.com and her personal and photography blog at www.lianasbananas.com.